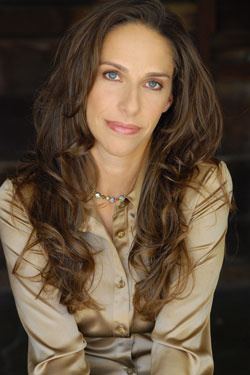 Proskalo Inc. is a full service event paper design company. Specializing in couture invitations and event stationery - programs, menus, favor packaging, etc. - Proskalo focuses individualized attention on each part of every project. Our goal is to capture and communicate the joy and sophistication of the event to your guests from their first introduction (the invitation) to their final memories (the favor and thank you card). We want you to love our work!
Proskalo's signature designs incorporate gorgeous handmade papers, crystals, fabrics, ribbon, and fine printing techniques to create absolutely lovely invitations that guests will treasure.
For the founder of Proskalo, life is a combination of opposites. Nicolle Jacobs, calls two places home – Helper, a small mining and art community set in the mouth of a Utah canyon, and Los Angeles, a bit larger city and arguably one of the country's style capitals. Nicolle worked in investments and finance for more than a decade, then made the switch to the paper design industry, and she just happens to love equally the business and the creative sides of this company. That translates into good business contracts and creativity beyond compare – to the benefit of our clients.
Custom-designing invitations and event stationery for celebrations of life's best moments is a job, but it never really quite feels like one. Contact us to work on your next project – we cannot wait to get started!